Home | Asthma Guard
Asthma Guard

We present highly efficient Asthma Guard in the market. Our Asthma Guard is hugely popular among the customers suffering from Asthma.
Equipped with advanced features :
The equipment is backed by advanced features for effectively curing diseases of Respiratory System. It is easy to operate and efficient in performance.
Uses
Used to cure diseases of the Respiratory System such as :
» Asthma
» Bronchitis
» Shortness of Breath
» Pulmonary Congestion
» Recurrent Cold
» Cough
» Mild Pulmonary infection
Duration and Response to treatment :
That is not, in the average case a one session tratment. It does not guarantee an instant cure. The average patient with chronic respiratory disorder requires about 15 to 20 treatments to achieve the optimum amount of relief possible. Mild diseases need fewer treatments while severe diseases require more. Chronic diseases may need spaced maintenance at 6 to 8 week interval after a set course of treatment. To receive the best results from this therapy it is necessary to be mentally and physically relaxed before treatment is commenced. Like wise after session of treatment is strongly advised that the patient relaxes for atleast half hour to derive the best possible result. These are very important aspects of the treatment.
Reactions And Complications :
Rarely, some patients experience a reaction after treatment and feel temporally worse. This is more likely to happen after the first treatment than with subsequent ones. The reaction may manifest itself as an aggravation of the patients's usual symptoms or sometimes merely figure. This usually passes off in a few hours. These patients have beast results. Reactions are rare, but with subsequent treatments they can be virtually avoided
An instrument to treat the disease of respiratory system such as :
» Bronchial Asthma
» Bronchitis
» Shortness of Breath
» Pulmonary congestion
» Recurrent cold
Cough And Mild Pulmonary Infections :
» Free from side effects
» No medicine
» No injection
» No needing
» Instant relief in most of the cases
» Works on 9 v battery
» Easy to operate
» Light and compact
How to use Heating Pad
Wrap the pad on your body at the site of pain. Switch on the pad. The temperature rises and reaches 65 oc . to switch off the pad in every 5 minutes and start again after a lapse of one minute, This helps in good blood circulation and avoids the skin irritation. Do not sleep over the pad. Do not sit over the pad. Un plug while not in use. This would reduce risk of burns.
Electric Heating Pad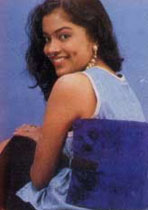 We Cater Highly Effective Body Heating Pads in the Market. the Body Heating Pad Made Accessible By Us is Remarkable for Producing Uniform Heat Throughout the Effected Part. the Heating Pad is a Wrap Around Heating Pad that Works On Internationally Proven Principle of Heat Therapy. It is Ideal for Quick Relief from a Variety of Pains and Aches for the Whole Family.
Warmup is very effective for
» Joint pains
» Back Aches
» Gastric and intestinal problems
» Arthritis
» Paediatric Use
» Chest Pain
» Muscle Grams
» Post fracture pain
» Spondylitis
» Paralysis
» Asthma
» Post Pregnency
» Retention of Urine
» Sprains
iREST- Make your body active
SL-A22 MASSAGE CHAIR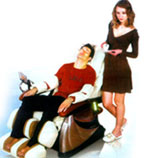 This product has the following functions:
Foot rest roller: Designed with counter clockwise and clock-wise rolling massage function with three speed options (fast,medium and slow), the foot rest rollercan be turned over to massage the sole part of your feet.
Vibration massage function: There are two vibration motors in each part of backrest, buttock and armrest with two strength options(Strong and weak).