Home | Beauty Pulse
Beauty Pulse
Slim up Beauty Pulse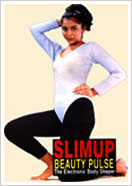 Makes your body slim and beautifies it; it can be used for stiff neck or shoulders, plain and neuralgia in old people. To recover from fatigue; for weight and lose.
City bound modern woman finds it inconvenient to go out for jogging in the early morning hours for reasons of paucity of time, a too possessional husband and her own commitment to report to work on time. Confining to her flat where mobility is a prisoner she accumulates fat in the most sensitive and appealing parts of her body. The results are disastrous. A most sought - after girl once - upon - a time becomes the least appealing due to body shape in capable of triggering in emotional response. It is to such frustrated woman that SLIM UP become a SOLACE - Your Own electronic beautician committed to reduce your fat, slim you to your original shape and make you the still sought-after at home and around.
Benefits Reassured
One year replacement guarantee in case of any manufacturing defect.
A house hold beautician with freedom for the use of any demanding family members irrespective of sex.

If you use the MEI SLIMUP BEAUTY PULSE for 40 minutes every day you will get the same effect of that you would get in jogging 6 kilometers.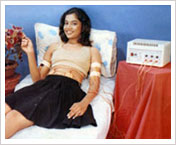 The reason for this is simple. Exercise consists of music contractions caused by brain wave impulses. When you exercise, your muscles are contracting and therefore you are consuming energy. The MEI SLIM UP Beauty Pulse transmits low voltage electrical impulses that cause muscle contractions just like normal exercise when you are relaxing in the privacy of your own home. What is more, you attach the MEISLIM UP Beauty Pulse only the areas where you need to inchloss.
Caution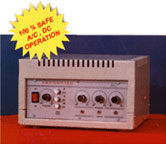 Pregnant and expectant woman are not advised to use the device. Usage of device by patients of heart disease, Tuburculosis, etc. may be restricted to 'under medical supervision'.